HEY GUYS! Did I forget to tell you that there is a Japanese musical revue of CASABLANCA with an all-female cast?

What? I did? Stupid me.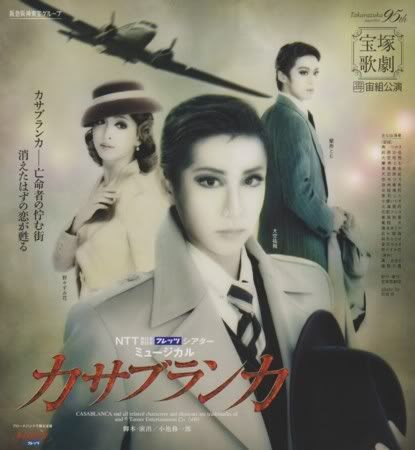 Gorgeous Japanese women. Singing. Mostly in male drag. Some with moustaches. (One, dear God, in more or less blackface, because she's playing Sam and Japan is another planet.) Cigarettes and bottles of booze and really nice suits. You know which one is Victor Laszlo because she has a huge scar over one eye. Minimalist sets so there is little or nothing to distract you from the insanely hot Japanese women wearing men's suits and getting their Bogart and Rains on. Several of you are already ignoring me and have clicked on the cut because you are wondering if the reason I know all this is that I have seen a trailer and have thoughtfully embedded it for you.

The answer to your question is, "Oh, my, yes."





Is it available on DVD? Yes, it is. Do I own it? I do not. Are there English subtitles? I doubt it. Is it compatible with your DVD player? Probably not. Are you ordering it anyway? Yes, you are.